Jury
77
Eliza Kubarska (Poland)
As well as being a documentary filmmaker and artist, Eliza is an outstanding climber who is always willing to push herself to the limit for her projects. A graduate of the Academy of Fine Arts and the Wajda Film School in Warsaw, the Polish filmmaker has already received countless internationally recognised awards for her documentaries. At Mountainfilm Graz, she has several times been awarded the Kamera Alpin in Gold, for example in 2021 for "The Wall of Shadows". She is currently working on a documentary about one of the best female mountaineers, Wanda Rutkiewicz. Together with her husband, photographer David Kaszlikowski, Eliza has ventured on expeditions all over the world. Specialising in filming in mountain and underwater regions, her focus is always on the human story.
78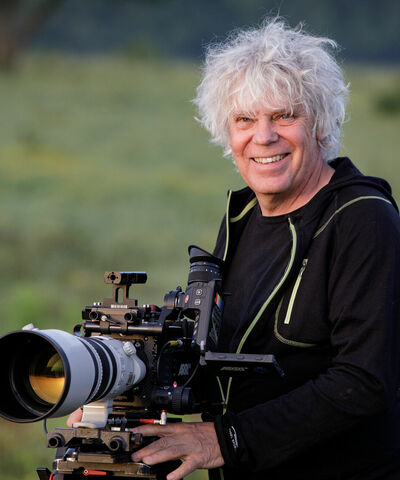 Michael Schlamberger (Austria)
Michael is producer, director and cinematographer at ScienceVision, the production company that he founded together with his wife Rita in 1992. His films have received countless awards at international festivals, and patrons of Mountainfilm Graz will also be familiar with his top-notch documentaries. An experienced filmmaker, Michael has also been a speaker at the festival's "Mountainfilm Lectures" for young filmmakers. Before launching his career in film, he earned a doctorate in medicine. He is an experienced professional diver and holds a pilot's licence since 2006. In 2008 he received the Romy award in the category Best Cinematography for the two-part Universum documentary "Ol' Man River – Mächtiger Mississippi".
79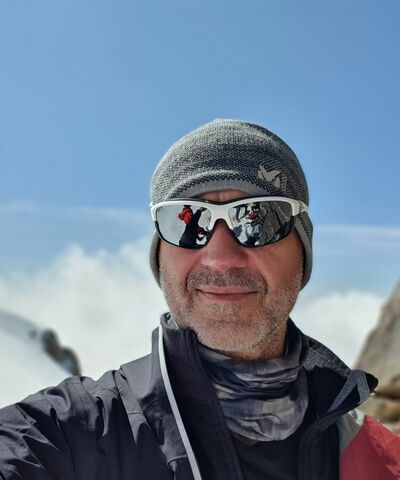 Michael Holzer (Austria)
Michael Holzer is a man of the mountains. He grew up at the foot of the Schneeberg, where he also started his four decades long career, which saw him visit every continent. At the tender age of 13, he was already writing for a regional newspaper, and later travelled the world as a reporter, managed editorial offices and developed media. He is a systemic consultant, supporting companies in cultural development processes for 20 years now, as well as being a personal coach, including to well-known personalities in the fields of business, sports and the media. For Michael Holzer, the mountains always were and will remain the focus and common ground both in his work with people and in his private life. For him, mountain tours are metaphors. Together with his friend and mountaineering companion Klaus Haselböck, he retraced Austrian psychiatrist and logotherapist Viktor Frankl's favourite climbing routes. They published their accounts of the tours in the book "Berg und Sinn".